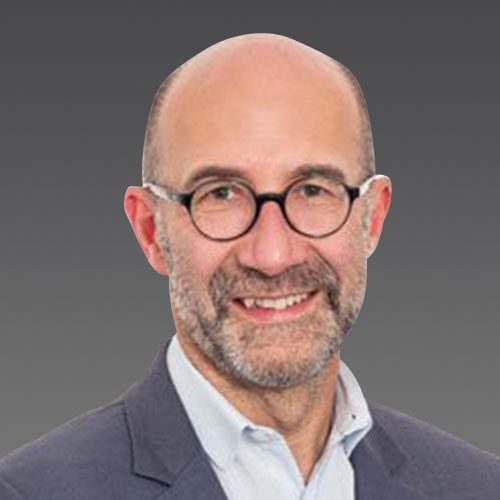 Guy Eiferman has a Masters in Operational Research & Engineering from École Centrale de Paris and an M.B.A. in International Trade from Sciences Po, Paris.

He joined Merck & Co. in France in 1987 and has since held positions of increasing responsibility in Marketing, Business Development and General Management both in Europe and in the U.S.

In July 2006, he was promoted to the role of General Manager of the Atherosclerosis & Cardiovascular Franchise with responsibility for the entire CV portfolio worldwide. In 2009, in his position as Senior Vice President and Managing Director for Merck/MSD in France, he successfully led the $2 Billion and 3000 employee organization through profound restructuring and reorganization, following the merger between Merck and Schering-Plough.

In January 2013, he led the MSD Mid-Europe region, a 20-country region in Europe. Since 2014, he has been the Managing Director of a new entity, wholly owned by Merck, named Healthcare Services & Solutions (HSS).

Guy is now teaching Digital Solutions in Healthcare at Sciences Po in Paris and is consulting for and advising healthcare stakeholders on both sides of the Atlantic.

Guy is married to Noelle and they have three children.