Denials Management
Accurately measure performance reimbursement, identify payment errors and streamline collections.
Healthcare communities are facing ROI challenges on denials management and reimbursement analysis solutions. These are projected to only worsen in coming years. Providers need to streamline and automate their processes to improve revenue recognition.
Our Denials Management solution streamlines recovery efforts through batch appeals, with proven results for increasing clean claims and first-pass yield by 11%. It in turn has a direct effect on the financial reporting as it maintains an accurate statement of revenue, cash collection, and posts contractual allowances for timely net accounts receivable information.
Additionally, it improves reimbursement forecast accuracy and contract with all payers and care settings. It Identifies underpaid claims and categorizes denials to understand true revenue potential and close the gap between actual and expected reimbursement. The solutions also helps the healthcare community focus on its core activities by identifying payment errors and streamline collections.
A platform-based solution which provides secure, web-enabled software access without the need for a large-scale, expensive software with below features:
Precise calculation engine pinpoints all payment discrepancies to reveal true revenue potential.
Advanced workflow functionality boosts collector agility and ability to coordinate seamlessly across departments to overturn more denials and increase underpayments recovery
Robust financial dashboards and reporting tools allow quick identification of patterns and trends in payment performance in order to find and fix root causes of discrepancies.
Sophisticated contract analysis and modeling arms staff with data and scenario analysis to level the playing field with payers, improve negotiations, and increase contract yield
Benefits
97% increase in productivity and a significant increase in revenue
Improved patient experience with frequent meaningful interactions
Improvement in clean claims and streamlines recovery processes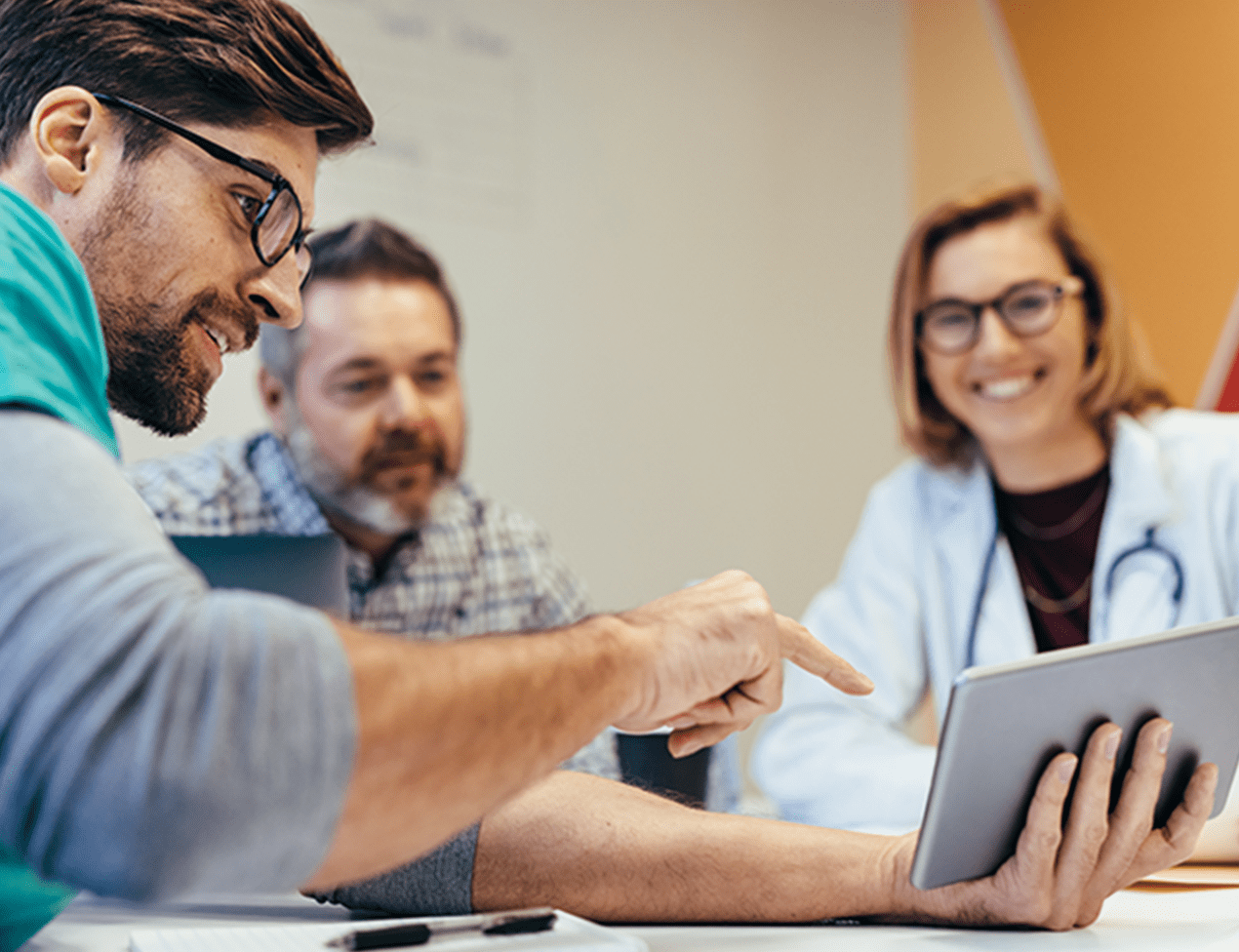 Persistent partners with a leading healthcare provider to optimize revenue and denial management
Deep Industry Experience
Domain experience derived from working with leading healthcare organizations across the Provider and Payer segments.
Flexible Approach
We utilize a digital mosaic approach that enables you to compose the right technology solution that meets your unique needs.
Deep Experience
We have extensive experience building and integrating our solutions you're your existing revenue management systems.
News & Insights
Access our latest thought leadership and updates on Healthcare & Life Sciences.
View all Insights
Related Offerings & Solutions