PenFed is delivering point of Sale (POS) lending, and you can too!
Point of Sale (POS) financing has been a hot topic in the last several years. Affirm, made famous for financing expensive Peloton bikes, launched their IPO. Buy now, pay later hero, Klarna, received a $31B valuation. But, the seemingly high cost of technology has kept nearly all credit unions on the sidelines of the fastest growing lending market.
Competing with global banks and billion-dollar FinTechs may not seem like a practical strategy, but as demand for faster, easier, and better digital services continues to grow, Credit Unions must incorporate Point of Sale (POS) technologies to serve their individual and small business members better.
Persistent recently announced a partnership with FinMkt to offer credit unions a cost-effective, simple, quick market solution offering a best-in-class POS platform to meet the demands of their members and merchant customers for affordable, easy-to-use financing.
Join Jay Fee, VP of Consumer Banking at PenFed, to learn how they are using POS with tremendous success and how you can do it too in just a matter of weeks and at a cost that delivers nearly immediate ROI.
John "Jay" Fee
Vice President, Consumer Banking Pentagon Federal Credit Union, PenFed
Jay Fee joined PenFed in 2019 where he leads Consumer Banking (Auto Financing, Personal Loan and Student Loan refinance teams)…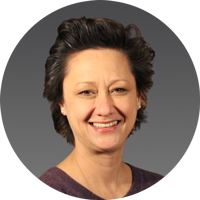 Luan Cox
CEO, FinMkt
Luan is the founder and CEO of FinMkt, a best-in-class multi-lender platform, and point of sale SaaS solution that has processed billions in loan application volume since launching in 2016…
Sekhar Katkam
General Manager, BFSI, Persistent Systems
Sekhar is responsible for strategy, solution development, and execution for the Banking, Financial Services, and Insurance industries, including Persistent's Digital Credit Union…
Learn how PenFed is delivering Point of Sale (POS) lending, and you can too!
Watch webinar