Cyber Security has changed a lot in the past decade. The evolution of social platforms and ease of internet access has enabled billions of people, but in contrast, cyber-attacks are becoming a common news feed as well. In addition, Pandemic has just added the napalm to fire with workforce going remote overnight and organizations being left with limited enterprise security controls and over vulnerable network connectivity. Looking into the future, sophisticated cyber threats (Ransomware, Hacks, etc.) become common, and 0-day bugs are found and attacked at rapid speed than ever. It's a scary scenario.
This agenda was top of mind at the recent security event, Identiverse 2021. Andre Durand (CEO & Founder, Ping Identity, Identiverse) and team did a fantastic job converging vendors, partners, and customers with phenomenal insights that can be game-changing in the world of security.
The discussions went above and beyond traditional Identity use cases and services, with many sessions elaborating on password-less, Zero-trust, issues based on open standards.
Having followed Identiverse (cloud identity summit) for the past decade, I am optimistic that enterprises collectively will get rid of password in next five years.

Ankit Gupta, Director, Head of Security Solutions and Product Offerings at Persistent Systems
Key takeaways of Identiverse 2021
Not all Password-less solutions are equal 
Password-less solutions today lack a standardized framework. These solutions primarily work on how they leverage risk signals and the level of integration they support. With experience in building and consulting on risk-based solutions to enterprises, vendors and solution providers like ourselves must help guide the customer and partners through that selection process.  
Zero trust – together we stand, divided we fall 
The Internet was never built for privacy, so providing a sense of privacy and protection is challenging. Zero trust has emerged as a new mantra, but no single vendor can provide a complete zero-trust framework since it involves many components and technologies. It's therefore exciting to see identity vendors collaborating with other vendors concerning zero-trust. The evolution of the vendor ecosystem around zero-trust is something to watch in the near future.  
Stitching IAM to the Cloud 
Leading cloud platform providers (AWS, Google Cloud, Oracle and Microsoft Azure) are becoming increasingly IAM-aware and gradually, new cloud-enabled IAM businesses use cases are emerging such as hybrid, on-premises and cloud which were somewhat limited in the past. Having recently completed AZ-500 and Google Cloud Identity certifications, it's fair to say that Azure is leading the race and Oracle, Google and AWS are in a tight second spot with improvements to follow under comprehensive risk-based governance.  
Azure has done a fantastic job in the past 3-4 years where it invested heavily in identity-driven security and is now competing not just with other cloud providers on security, but also with many identity-built solutions like Okta, Ping, ForgeRock, Saviynt, SailPoint for that lucrative IAM market. We predict cloud providers will drive the next wave of IGA in the not too distant future. IAM vendors (Okta, Ping, Saviynt, SailPoint, etc.) are also adapting quickly by providing the converged identity experience, expanding into other areas with M&A, and adding new solutions and services. 
Last, but not the least, at the closing keynote, Dr. Michio Kaku (Physicist & Futurist) shared his insightful thoughts on The Next 20 Years with Artificial Intelligence, and how the Fourth Wave of science and technology will revolutionize our way of life, business, finance, and healthcare.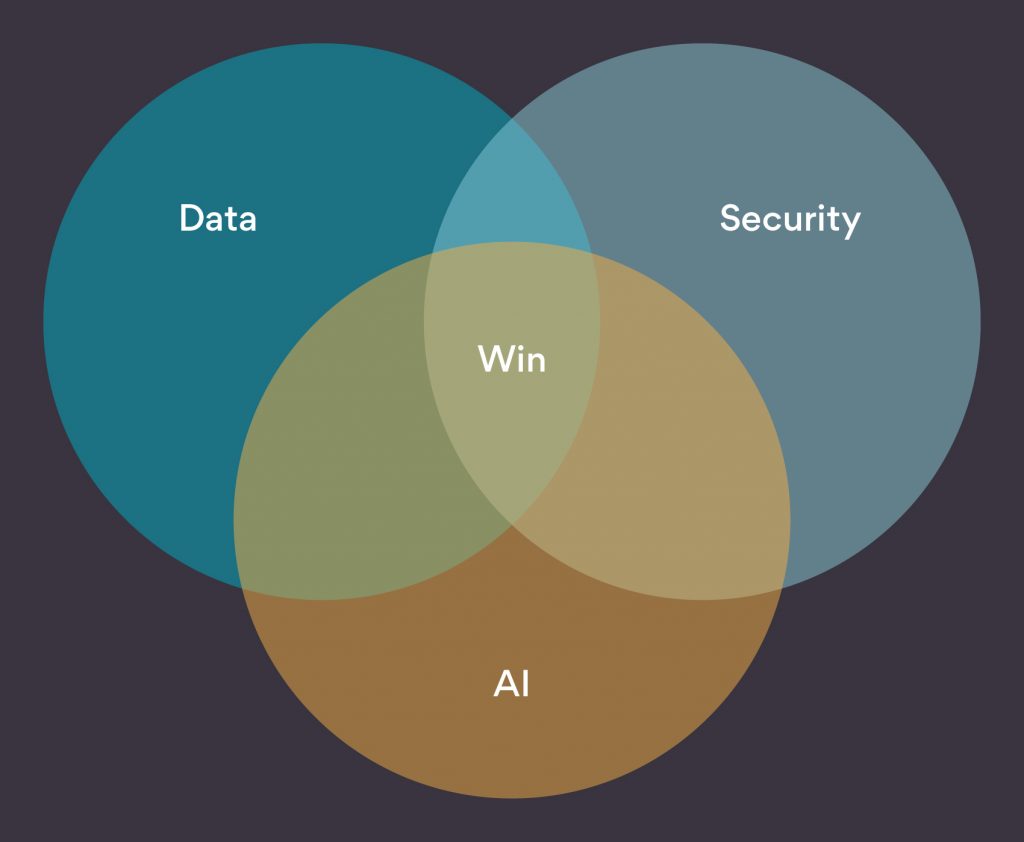 Without a doubt, future digital services built on data, AI, and security will continue to lead future services and customer experiences.
Whatever your business does or works with, you need cutting-edge technologies to gain a competitive edge. At Persistent, we believe in providing AI-powered end-to-end security solutions with IAM baked at the core, ensuring our clients unlock innovation faster and secure.
Learn more about our Enterprise IT Security solutions.