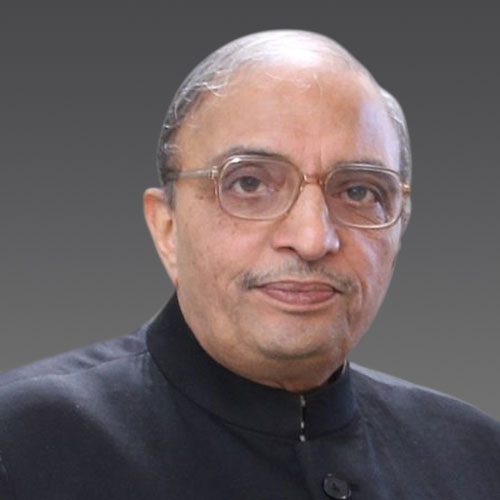 Prof. Deepak B. Phatak, recipient of Padma Shri award, received his Bachelor's degree in Electrical Engineering from Shri Govindram Seksaria Institute of Technology and Science (SGSITS), Indore in 1969, and his M.Tech and Ph.D from the Indian Institute of Technology (IIT), Bombay.
He has been associated with IIT Bombay since 1971. He has headed several academic units, and was the first Dean of Resources of the Institute. He set up the Affordable Solutions Lab (ASL) at IIT Bombay in 2000. He held the 'Subrao M. Nilekani' Chair from 2000-2013. He is now a Professor Emeritus of IIT Bombay.
He has been an advisor and consultant to many organizations and ministries on IT related matters. He has served on the boards of several companies and institutions, including IDBI Bank, Bank of Baroda, UTIISL, IDRBT, NIA, IGNOU, and NIT Agartala. He currently serves on the boards of MKCL, IBPS, IIT Indore, etc.
He is regarded as the pioneer of Smart Card usage for financial transactions in India. In 1999, he started an IT incubator to foster innovation through start-up companies. In March 2012, he was given the responsibility to execute the prestigious Aakash tablet project. He has been an Open-Source evangelist, and has popularized the use of open-source knowledge content and software. An ardent advocate of life-long learning, he currently works on Learner-Centric MOOCs (Massive Open Online Courses).
He is a recipient of the 'Excellence in Teaching' award and the 'Industrial Impact Research Award' from IIT Bombay. He was elected Fellow of the Computer Society of India (CSI) in 1999, and Fellow of the Institution of Electronics and Telecommunication Engineers (IETE) in 2000. He was listed among the 'Fifty Most Influential Indians' by Business Week in 2009. He was conferred the 'Padma Shri' award by Government of India in 2013. He was conferred 'Life Time Achievement Awards' by Skoch Foundation in 2003, by Data Quest in 2008, by 'Dewang Mehta Business School Awards' in 2010, by Interop in 2014, by IIT Bombay in 2014 and by CSI in 2018.
Deepak is married to Pratibha, they have two sons and three grandchildren.